Welcome back to Meet & Greet Blog Hop! Join in, meet some fellow bloggers, greet them with comments, and grow your blog with new friends! Interested in being a Co-Host? Send an email to 2justByou(at)gmail(dot)com with "Co-Host" in the subject line for consideration!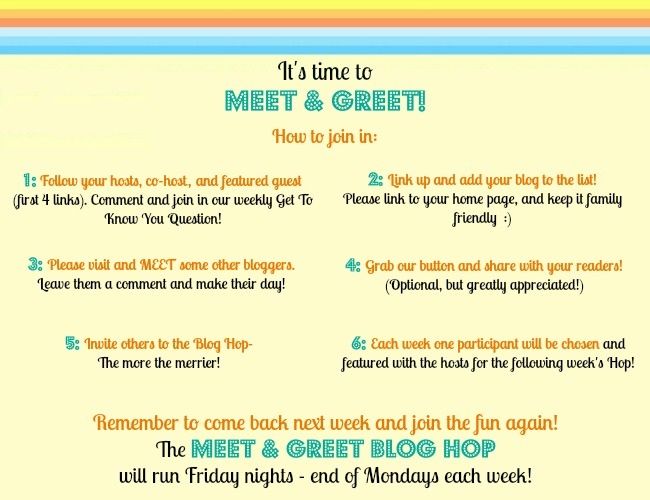 Meet Everyone! This week's fun question is: What one object in your home are you most embarrassed about owning?
*Hosts*
Kim - from 2 just B you: Hhhmmm...This is a tough one. I'm a little embarrassed that we own not one, not two, but THREE BBQ grills, and they're all about the same size. LOL
Laurie - from Created By Laurie: One of our dining room chairs has paint spots on it. I ruined it last time painting – so it stand out now!
*Co Host*
Kayleigh – from Beauty, Life, and Babies: My most embarrassing item in my home has to be an old patchwork blanket I have had since I was 4! I love it, its so comfy and snuggly! It lives on the couch but I have to hide it from visitors because it just looks a little 80s and is 'well loved'! I just couldn't part with it though.
*Featured Guest*
Jen Marie – from Ramblings by Jen Marie: That's a tough question, I'd like to think that everything I own is awesome, but that's probably not true. I think the most embarrassing thing I own is the movie Untamed Heart. It's an early 1990s movie with Marisa Tomei and Christian Slater. I guess the most embarrassing part is that I watch that movie all the time. For some reason I just really love it!
What one object in your home are you most embarrassed about owning?
Spread the Word, Grab Our Button!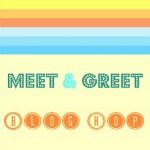 Now Link Up and Have Fun!
If you would like to sign up for email reminders for the Meet & Greet Blog Hop, please sign up below. (Your email address and info will not be used for any other purpose.)